Rhodes Travel Guide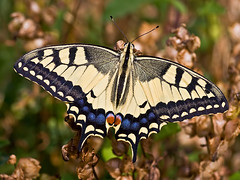 Rhodes is the largest and the historical capital of the Dodecanese islands of Greece. Administratively, the island forms a separate municipality within the Rhodes regional unit, which is part of the South Aegean administrative region. The principal town of the island and seat of the municipality is Rhodes. The city of Rhodes had 50,636 inhabitants in 2011. In 2022 the island has population of 124,851 people. It is located northeast of Crete, southeast of Athens. Rhodes has several nicknames, such as "Island of the Sun" due to its patron sun god Helios, "The Pearl Island", and "The Island of the Knights", named after the Knights of Saint John of Jerusalem, who ruled the island from 1310 to 1522.
Historically, Rhodes was famous for the Colossus of Rhodes, one of the Seven Wonders of the Ancient World. The Medieval Old Town of the City of Rhodes has been declared a World Heritage Site. Today, it is one of the most popular tourist destinations in Europe.
Geography
The island of Rhodes is shaped like a spearhead, 79.7 km long and 38 km wide, with a total area of approximately 1,400 km2 and a coastline of approximately 220 km. Limestone is the main bedrock. The city of Rhodes is located at the northern tip of the island, as well as the site of the ancient and modern commercial harbours. The main airport is the Diagoras International Airport, located 14 km to the southwest of the city in Paradisi. The road network radiates from the city along the east and west coasts.
Rhodes is situated 363 km east-southeast from the Greek mainland, and 18 km from the southern shore of Turkey. Mount Attavyros, at 1,216 m, is the island's highest point of elevation.
Map of Rhodes with accommodations
The blue markers shows the location of various accommodations in Rhodes. The letter in the marker describes the accommodation types: H for Hotel, A for Apartment, R for Resort, B for Bed & Breakfast and O for Other (e.g. pension, villa). Click on the blue marker for more information on the accommodation.